FOC Scholarship Awards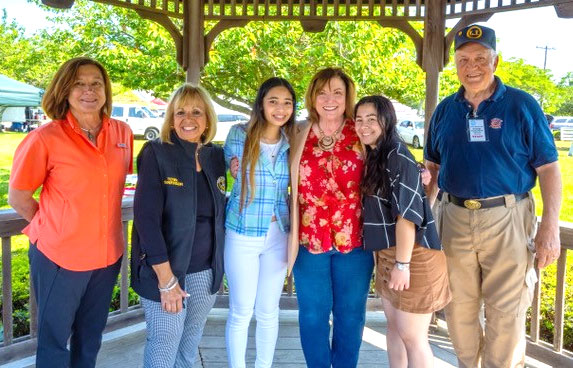 This year's Friends of Connetquot scholarship winners were announced on Sunday, June 11, during Living History Day at the Sayville Grange.
Our scholarship winner is Nicolle Perea from Central Islip High School. Nicolle was awarded our $1,000 scholarship. Nicolle completed 20 hours, 35 minutes of volunteer work at the Park Preserve, including helping with: holiday decorating, the Luna Walk, Family Game Night, club house cleaning (twice) Tiny Tots, Snowflake, and Lee Krasner Art.
Our runner-up, Sarah Vasquez, is from East Islip High School. She was awarded a $200 Visa gift card. Sarah completed 14 hours, 20 minutes of volunteer work on programs at Connetquot, including helping with the Haunted House, Railroad Lecture, Holiday Decorating, History Project.
These young women embody leadership characteristics of determination, commitment, competence, as well as empathy and vision. Both intend to continue their service to others in their future occupations.
L. to R.: FOC President Janet Soley, Islip Supervisor Angie Carpenter, Nicolle Perea, Janice Fischer, Sarah Vasquez and Islip Town Historian George Munkenbeck. Photo taken by Daniel Goodrich