Friday, October 27, 2023 - 7:30 a.m.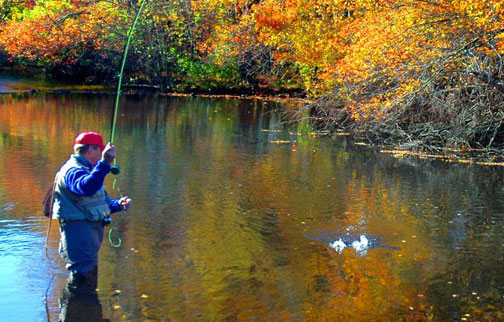 The Friends would like to invite all to enjoy a day of fly fishing and a tasty lunch with beverage from the Snapper Inn. Note: all park rules still apply.
Admission is $80 per person. We are sorry but there will be no refunds for cancellations.
The event is limited to 25 people, so please apply as soon as possible. Reservations must be received by October 21st so lunches can be ordered.
---
Make a reservation for the Fall Fly Fishing Outing
Privacy Notice: Any information submitted on this form will be used only by the Friends of Connetquot in relation to our events and activities. We do not sell or release this information to any other entity.