Offered to Friends of Connetquot by Linda Lombardo
Saturday, September 16th - 10:00am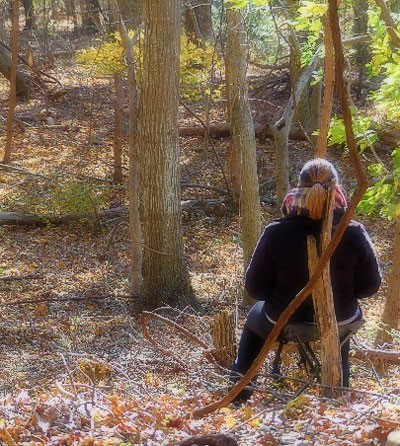 Based on the Japanese tradition of Shinrin-Yoku, a wellness practice developed in the 1980s, forest bathing walks inspire mindful connections with the natural elements of the woods for a range of healthful benefits. We'll slow down, wander and notice what most of the world simply walks past; the beauty of nature in any season. We'll do some grounding, connect with the trees and water, and may even create some nature art together.
These walks are always slow and easy-going, not a hike; not a tour of plants. Walks always end with a ceremonial tea; something that could have been foraged in the forest. According to Linda, "Take this time to be present, lower any stress you may be experiencing, and naturally boost your immune system."
Dress for outdoor weather. Closed shoes and long pants are recommended. Organic bug spray only, please.
For more information on Forest Bathing visit Linda's website www.wildheartnatureconnection.com
$10 for Friends of Connetquot members, $15 for non-members. Seasonal parking rates apply.
Register here: