Historical figures of Connetquot Park and the South Side Sportsmen's Club.
Please select a name below for more information...
---
William Bayard Cutting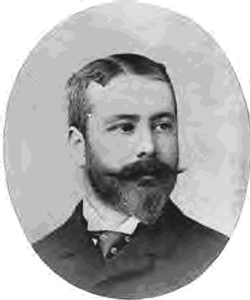 William Bayard Cutting, Esq. (1850-1912), a member of New York's merchant aristocracy, was an attorney, financier, real estate developer, sugar beet refiner and philanthropist. He was born to Fulton Cutting (1816-1875) and Elise Justine Bayard (1832-1852). He was trained at Columbia College, as a lawyer, in which capacity he assisted his grandfather, Robert Bayard, in the management of his railroad company. Cutting and his brother, Fulton, started the sugar beet industry in the United States in 1888. He was a builder of railroads, operated the ferries of New York City, and developed part of the south Brooklyn waterfront, Red Hook. He was an outdoorsman and a gardener of great ability. His grandfather, Robert Cutting, was Robert Fulton's partner in the ferry from Brooklyn to New York, and Bayard Cutting continued to operate the ferry system of New York City and the city of Brooklyn.
On April 26, 1877, he married Olivia Peyton Murray (1855-1949), the daughter of Bronson Murray of Murray Hill, New York. They had four children:
William Bayard Cutting (1878-1910), secretary to the US embassy to the Court of St. James's. He married 30 April 1901, Lady Sybil Marjorie Cuffe, daughter of Hamilton John Agmondesham Cuffe, 5th Earl of Desart and Lady Margaret Joan Lascelles. She was the mother of Iris Origo, the Marchesa Origo, the author of many books.

Justine Bayard Cutting (Ward) (1879-1975) She married George Cabot Ward in 1901. She developed the Ward Method of music education as a way to teach sight-singing to children in Catholic schools in order to promote Gregorian chant.

Bronson Murray Cutting, (1888-1935) U.S. senator from New Mexico who was killed in an airplane crash. Biography: Richard Lowitt, Bronson M. Cutting: Progressive Politician

Olivia M. Cutting (James) (1892-1963) She married Henry James, son of psychologist William James, in 1917.
Portions of his Long Island estate, "Westbrook", along the west bank of the Connetquot River, purchased from George L. Lorillard in 1884, are now the Bayard Cutting Arboretum.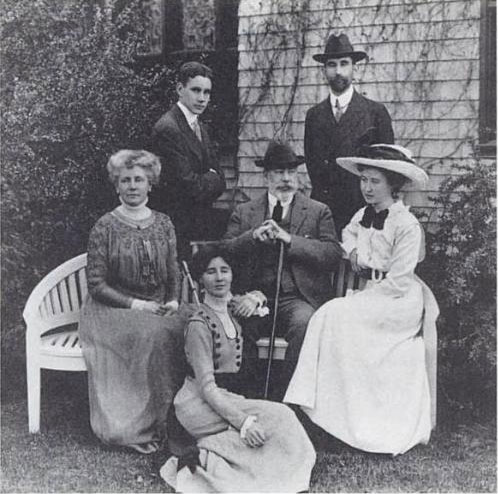 The Cutting Family at Westbrook, May 1909.
Back: Bronson Murray Cutting and Bayard.
Middle: Iris Origo's Grandparents and Olivia M. Cutting.
Ground: Justine Bayard Cutting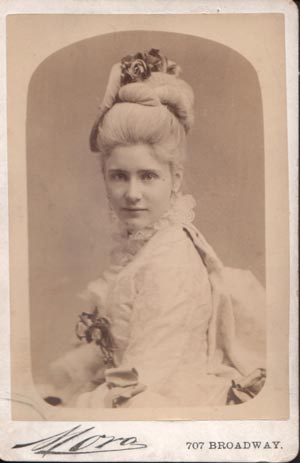 Early photo of Mrs. Cutting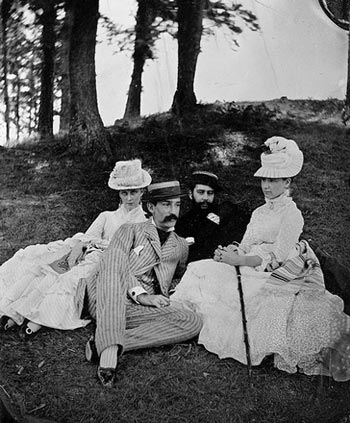 Caroline M. Murray, W. B. Cutting, Lucius K. Wilmerding, Olivia P. Murray
W. B. Cutting married Olivia Murray. One of their children was Bronson M. Cutting, who died in a plane crash on May 6, 1935. Read the introduction to F. Scott Fitzgerald's Tycoon; he used the incident as inspiration.
Caroline and Lucius went on to marry and establish a summer residence in East Islip as did Olivia and William Bayard Cutting who maintained a residence close by in Great River. Both men belonged Southside Sportsmen Club.