Fishing the Connetquot River for Trout
From "On the Water" by Joseph Albanese
Long Island's Connetquot River State Park Preserve has an international reputation for big, hungry trout.
I couldn't help but giggle as the rod bent deep into the cork. I was tight to the fifth or sixth rainbow of the morning, and this one was doing her best to put some river between us. She went airborne a handful of times, forcing me to bow to her, as I would a tarpon, to spare the 5x tippet. By keeping the rod tip low and letting the reel's drag apply gentle but constant pressure, I tired the big trout out enough to slowly regain line. Eventually, I slid the net under the 20-inch 'bow.
---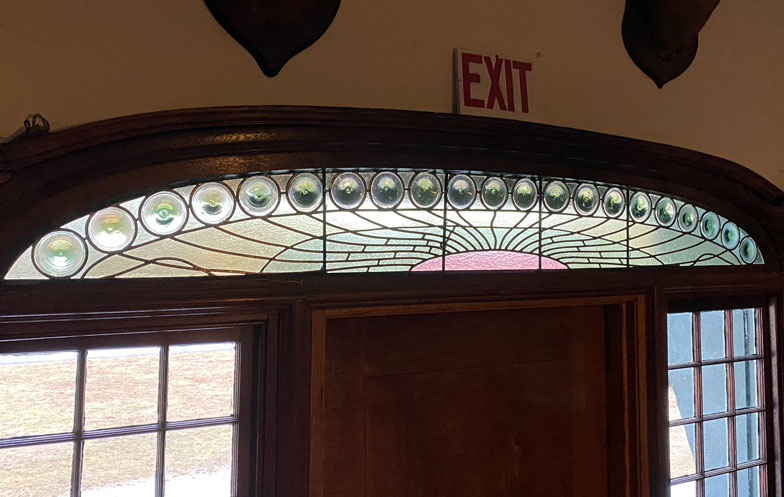 Stained-glass window restored at Connetquot River State Park Preserve
A stained-glass window that dates back to the late 19th century has been restored and reinstalled at the Sportsman's Club at Connetquot River State Park Preserve.
See the full story behind the history of the transom and its restoration at Newsday.