Bay Friendly Yards: Creating a Butterfly Garden
Saturday, February 13, 2021 - 10:00 - 11:00 a.m. via Zoom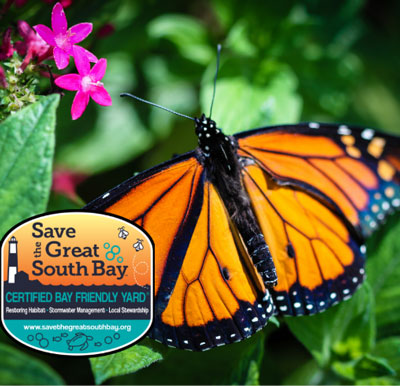 Pollinators are essential to our eco-systems. Learn how to create a patch that will attract local pollinators, including beautiful Monarch butterflies, right in your own backyard with native planting expert Frank Piccininni of Save The Great South Bay.
Date/Time: Saturday, February 13, 2021 - 10:00 am - 11:00am via Zoom
If you missed the webinar, you can find a recording below.