The Birth of a Unique Town – Islip Town, New York
Saturday, November 13, 2021 - 2:00 p.m.
Presented by CDR George J. Munchenbeck, USCGR (Ret.)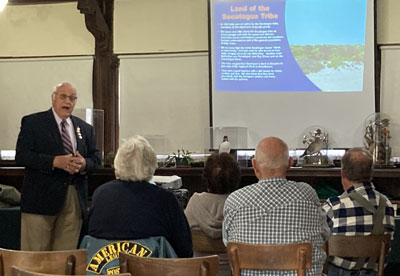 The early history of Islip Town, originally known as Islip Grange, is at best a convoluted story that is not easy to unravel. Much of that has to do with the turbulent times that created Islip and the efforts of its founding families to survive during a time when each message from Great Britain brought news of political change and created turmoil in the colony of New York. Accusations of piracy, imprisonments of the founders, execution of a governor, capture at sea and political intrigue all make this a fascinating story of a family and a glimpse of the birth of the flame that will lead to a new country. Join the Islip Town Historian for a glimpse into those days that gave birth to a unique place that if one takes a moment, the stamp of those founding days can still be seen in boundaries, open space and how the Town developed in later years.
About Our Speaker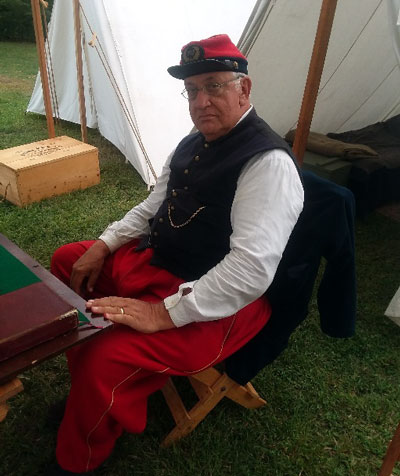 CDR Munchenbeck is a native Long Islander who resides in West Sayville, NY. He earned a BS in Engineering from the United States Coast Guard Academy and an MA in Emergency and Disaster Management from American Public University. He has been married to his wife Mary for 53 years and has three daughters and four grandchildren. A Certified Lay Servant in the United Methodist Church, he is a fourth-generation member of New York's volunteer fire service is an active member of the West Sayville Fire Department where he is an Ex-Captain of the Truck Company and serves as Department Chaplain and Lieutenant of the Fire Police.
A living historian with the 14th Brooklyn, Company H, for 32 years he portrays a Civil War and Spanish-American War Chaplain. He serves as Town Historian of the Town of Islip, New York, and has a passion for the history of the United States, particularly Long Island and especially Islip Town, the volunteer fire service, technology, railroads, and Civil War medical topics. He is an avid model builder and has built models of lost and threatened Town of Islip buildings as well as railroad models. He is a member of the Firemen's Association of the State of New York, United States Naval Institute, Sons of Union Veterans, Society of the Grand Army of the Republic, Richard J. Clark Post, and the Society of Civil War Surgeons.
Lectures are free for members of Friends of Connetquot. Please consider becoming a member and enjoy our programming all year long. Seasonal parking rates apply.