Mary L. Booth: The Story of an Extraordinary 19th Century Woman
Sunday, March 13, 2022 - 1:00 p.m.
Presented by Tricia Foley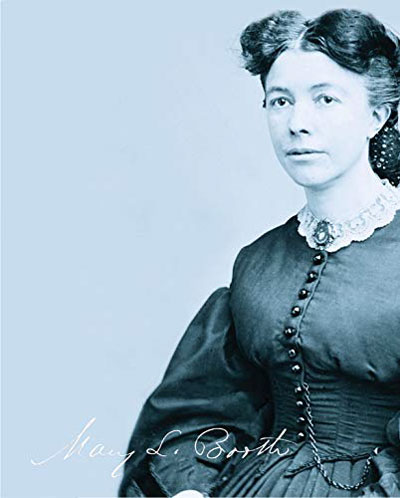 Tricia Foley will present an overview of her book on the life of Mary L. Booth, (1831-1889) author, historian, editor, suffragist, and abolitionist. Booth, born in Yaphank, LI, wrote the first History of the City of New York in 1859, became the founding editor of Harper's Bazaar in 1867 and was editor for 22 years. Throughout her lifetime, she translated 47 books in 7 languages, was active in the women's rights movement, friends with Susan B. Anthony; and worked for the Union during the Civil War, receiving personal thanks from Abraham Lincoln for her editing and writing efforts for the cause. She knew everyone who was anyone in the publishing and cultural worlds and halls of government in this country and in Europe and was also instrumental in bringing the Statue of Liberty to America.
About Our Speaker
Author of 12 lifestyle/design books, designer and architectural restoration consultant Tricia Foley recently published an illustrated biography of a 19th century woman, Mary Louise Booth. Foley grew up on Long Island, studied art history at SUNY Fredonia and interior design at Parsons in NYC. She was a magazine editor for over 25 years for House Beautiful, Victoria, Country Home and contributed stories on many 19th century inspirational women and house museums around the country. Her new book, A Summer Place: Living by the Sea, published by Rizzoli, features the homes of many of Bellport's and Brookhaven's creative community, where she now lives and is Director of the Bellport-Brookhaven Historical Society. She is also a Trustee of the Yaphank Historical Society, and honorary curator of the Mary L. Booth House Museum in Yaphank.
Mary L. Booth: The Story of an Extraordinary 19th Century Woman is available on Amazon.
Date/Time: Sunday, March 13, 2022 - 1:00 p.m.
Lectures are free for members of Friends of Connetquot. Non-members pay $5/person at the door. Please consider becoming a member and enjoy our programming all year long.
Seasonal parking rates apply.
Register with the form below