Designing, Fabricating and Preserving Stained Glass in the 21st Century
Sunday, September 12, 2021 - 1:00 p.m.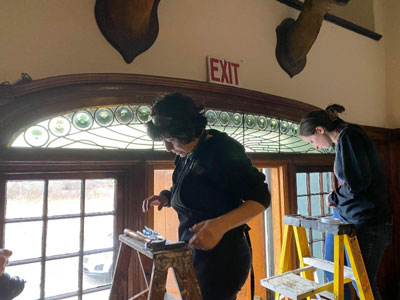 Have you ever wondered how stained glass is created? Nancy Nicholson was part of the team of artists who restored the transom of the Club House of the South Side Sportsmen's Club, here at the Connetquot River State Park Preserve. Nancy will present the step-by-step process of what it takes to restore a stained glass window, along with showing some images of her own work from the design stage to completion.
About Our Speaker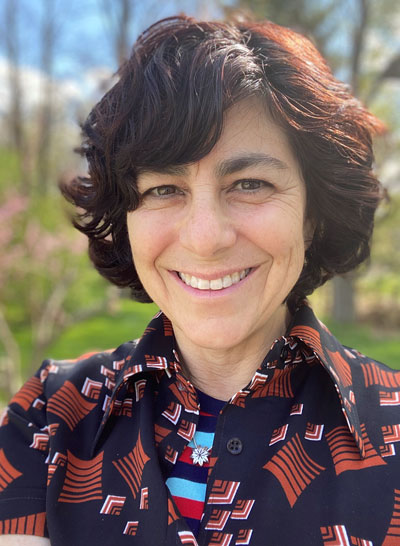 Nancy Nicholson is an artist working in both glass and paper. Since graduating from the School of the Museum of Fine Arts, Boston in 1985, Nancy has worked primarily as a stained glass artist and conservator. She has designed numerous glass panels for private residences throughout the United States and continues to explore the medium for her personal expression. Recently, she has returned to drawing and printmaking and enjoys creating large scale portraits of herself, friends and family, as well as commissioned portraits. Nancy's work has been shown in galleries nationally, most notably the Society of Arts and Crafts, Boston, the Houston Center for Contemporary Craft, and the River Gallery in Chattanooga, TN. As a glass conservator, she has restored a variety of stained glass from small scale residential windows to large scale cathedral windows, among those, the prestigious works of John La Farge and Louis Comfort Tiffany.
Lectures are free for members of Friends of Connetquot. Please consider becoming a member and enjoy our programming all year long. Seasonal parking rates apply.