Long Island's Vanished Heiress: The Unsolved Alice Parsons Kidnapping
Sunday, October 10, 2021 - 1:00 p.m.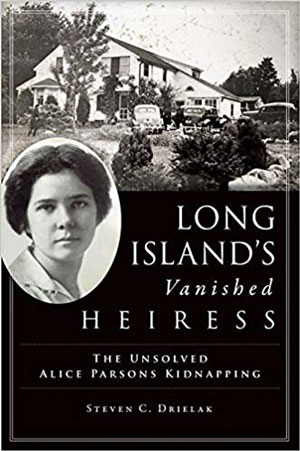 Alice McDonell Parsons was the heir to a vast fortune among Long Island's wealthy elite when she was kidnapped from Long Meadow Farm in Stony Brook in 1937. The crime shocked the nation and was front-page news for several months. J. Edgar Hoover personally assigned his best FBI agents to the case, and within a short time, Parsons's husband and their live-in housekeeper, Anna Kupryanova, had become prime suspects. Botched ransom attempts, clashes between authorities and romantic intrigue kept the investigation mired in drama. The crime remained unsolved and has captivated Long Island audiences ever since.
Former Suffolk County detective Steven C. Drielak reveals previously classified FBI documents and pieces together the mystery of the Alice Parsons kidnapping.
About Our Speaker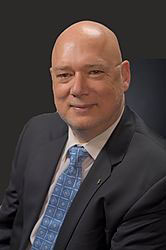 Steven C. Drielak is an internationally recognized expert in the area of environmental forensic attribution. He received his Master's degree from John Jay College of Criminal Justice in New York City. He has over 30 years of law enforcement experience. Steven was responsible for the establishment of the Suffolk County Environmental Crime Unit in New York and commanded that unit for 16 years. Beginning in 2003, Steven served as a Director within the EPA's Office of Criminal Enforcement, Forensics and Training in both the Homeland Security and Criminal Enforcement national programs.
Steven is an avid outdoorsman who enjoys backpacking and fly fishing. He is the author of the 1998 Connetquot River Protection Plan and has been awarded a lifetime membership to Idle Hour Fly Fishers. Steven's most recent publications include the historical fiction novels Murder Season in the Hamptons and the sequel; Murders Season in the Hamptons: Glowing Sands.
Long Island's Vanished Heiress: The Unsolved Alice Parsons Kidnapping is available for purchase at Amazon.