The Healing Power of Nature: A Practical Exploration of How Nature Can Influence our Health & Well-being by John P. Cardone
Sunday, September 10th - 1:00pm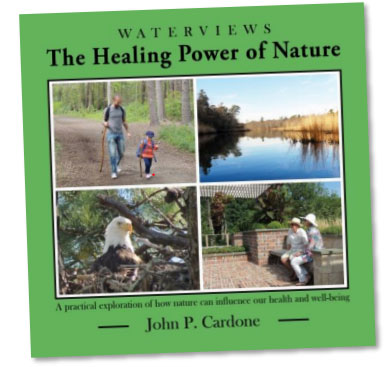 Long Island Author, lecturer, and photographer John P. Cardone will get you thinking about how nature can help you feel better physically and mentally as he uses a PowerPoint presentation to present the facts. This talk is based on John's research for his book entitled, The Healing Power of Nature. During the talk, John presents information on how spending time with nature can influence your health & wellbeing.
Along the way, he calls on his over 40 years in healthcare education, his own fight with illness, and his years as a lover of the outdoors while presenting the scientific facts. Enjoy his nature photos of wildlife and waterscapes, most taken while kayaking and hiking Long Island. Find out more about the importance of calming your mind, the health benefits of the outdoors, and why it is especially important to share this spirit with children—all of which will get you wanting to spend more time with nature.
Lectures are free for members of Friends of Connetquot. Non-members pay $5/person at the door. Please consider becoming a member and enjoy our programming all year long.
Seasonal parking rates apply.
Register here: