Author discussion and book signing at Connetquot River State Park Preserve
Saturday, April 27th - 2:00pm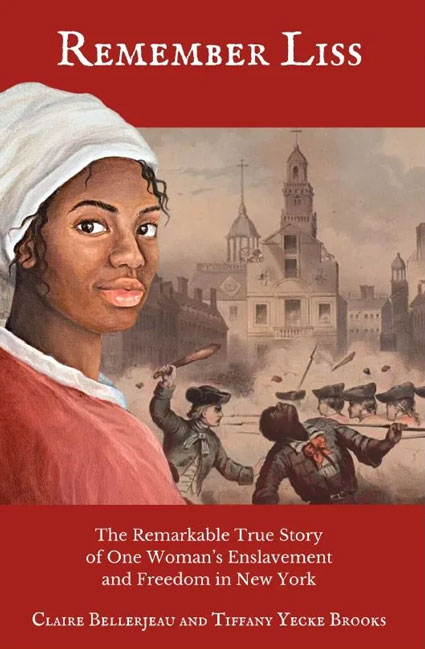 Hear the true story of the valiant venture of a Long Island slave girl from slavery to freedom during the American Revolution.
If you saw the AMC tv series, "Turn", you know many of the characters in Liss's tale; members of General George Washington's Culper Spy Ring; Robert Townsend, Benjamin Tallmidge and Abraham Woodhull. These brave Americans risked their lives by drying laundry and using invisible ink to pass information to Washington under the noses of British troops led by Captain Simcoe and General Andre. The ring spied on the British troops primarily here on Long Island from Setauket to Huntington to Hempstead and Manhattan. Liss was owned by British and Americans alike as there was no law outlawing slavery in New York until many years after the Revolution.
Author and historian, Claire Bellerjeau, spent seventeen years researching Liss's story. Through original research in letters, record books and other primary documents, Claire was able to reconstruct the events of Liss's private life which is extremely difficult because complete records were rarely kept on enslaved people. Claire was the Historian and Education Director at Raynham Hall Museum in Oyster Bay. She co-founded the non-profit, "Remember Liss" dedicated to telling Liss's story to the community and school groups.
A limited number of "Remember Liss" and Claire's new book, "Espionage and Enslavement in the Revolution" will be available for sale and to be signed by the the author.
This program fee is $5 to non members payable at the door. It's free to members, just one of the many perks of membership. Consider joining the Friends of Connetquot.
Seasonal parking rates apply.
Register here: