Video Gallery
Connetquot: The Way it Was
Take a tour of the preserve and the Sportsman's Club with Craig Kessler
History of the South Side Sportsmen's Club
Stained-glass window restored at Connetquot River State Park Preserve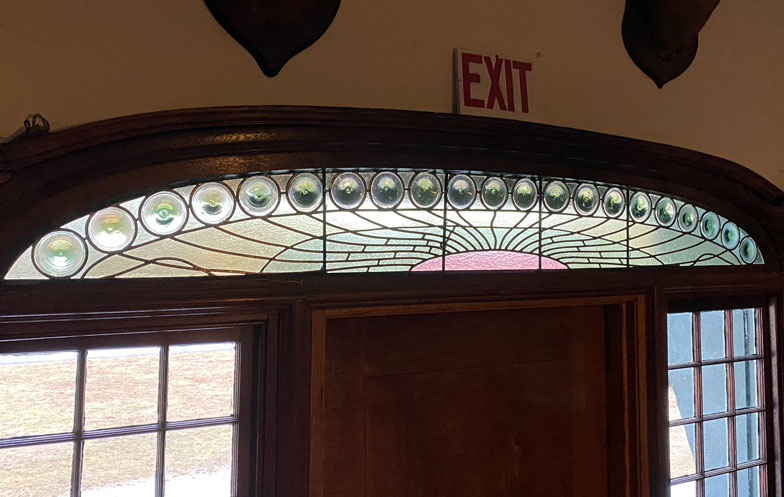 Connetquot River Electroshock - June 19, 2012
New York State DEC taking samples of trout from Connetquot River to test for the presence of IPN. Electroshock is used to temporarily stun and catch the fish, who are transported for testing at the NYS DEC lab in Rome, NY. Read more about the Hatchery and IPN.
To view the video in a larger screen, hover over the video and click the rectangular icon at the bottom right.
We hope to post the results of the testing as soon as they are available. The Friends are working hard to install a well and pump for the historic Hatch House so we can start raising trout once again.
If you are not already a member, please join the Friends of Connetquot to help support our efforts.
Friends of Connetquot Lecture Series - Saturday, June 19, 2010
Speaker: Harry W. Havemeyer, author of "Along the Great South Bay: From Oakdale to Babylon The Story of a Summer Spa 1840 to 1940." Harry Havemeyer is a four generation summer resident of the town of Islip. His ancestors first rented a cottage in 1884 and in 1889 bought a home in Islip.
Topic: The Cultural History of the Southside Sportsmen's Club.
---
Friends of Connetquot Lecture Series - Saturday, March 27, 2010
Speaker: Gary Lawton, Regional Environmental Manager, L.I. State Park Region
Topic: The Natural History of Connetquot River State Park Preserve
---
Connetquot's Hidden Histories
Take a tour through Connetquot State Park Preserve with Gil Bergen and learn some very interesting and little known facts about the history of the park.
---
Tour/History of the Reserve
Gil Bergen, Park Manager of the Connetquot River State Park Reserve presents a tour of the Reserve and also offers insight on some of its historical significance in this 5 minute, 57 second video.
---
Closing the Hatchery and IPN
Richard Remmer presents a video about the hatchery and IPN.