Annual Friends of Connetquot Gala Celebration
Saturday, November 7, 2020 - 7:00 p.m. - 11:00 p.m.
Friends of Connetquot Cordially Invites you to join us at our 2020 Gala Celebration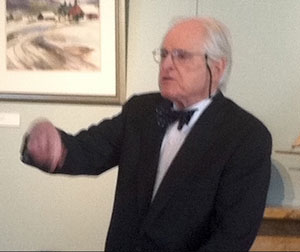 The Friends of Connetquot cordially invites you to join us for an evening and dancing, dinner and fun celebrating and supporting Connetquot River State Park Preserve as we honor Judge Peter Fox Cohalan.
For those familiar with our past Galas, take note this year we're having it on the weekend at a new location as it will be held Saturday, November 7th at The Snapper Inn in Oakdale.
Reservations must be purchased at $95 per person no later than October 30th. We look forward to seeing you at the Gala!
As the Gala approaches, more information may be posted. Please subscribe to our email list and/or like us on Facebook for updates on this and other events.
Registration
Registration is not yet open for the Gala. Please check back, join our email list or follow us on Facebook or Instagram for updates.